Do You Goo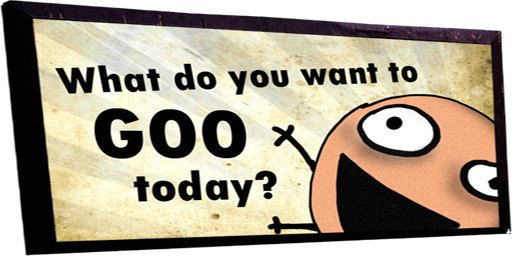 EtherGoo.io was our first partnership at Etherstocks.net and so far they are doing great. EtherGoo.io is an addictive "Arms Race" type game where you try to produce more GOO than everyone else. You get dividends based on how fast your producing GOO and you can sell GOO for a portion of the daily GOO Deposit Pot. So far I have personally made .02 ETH worth of dividends from playing EtherGoo.io for completely FREE. Don't lose any more time, get your Free Intern Kitty and start producing GOO!
Day Trader and Night Trader are Back!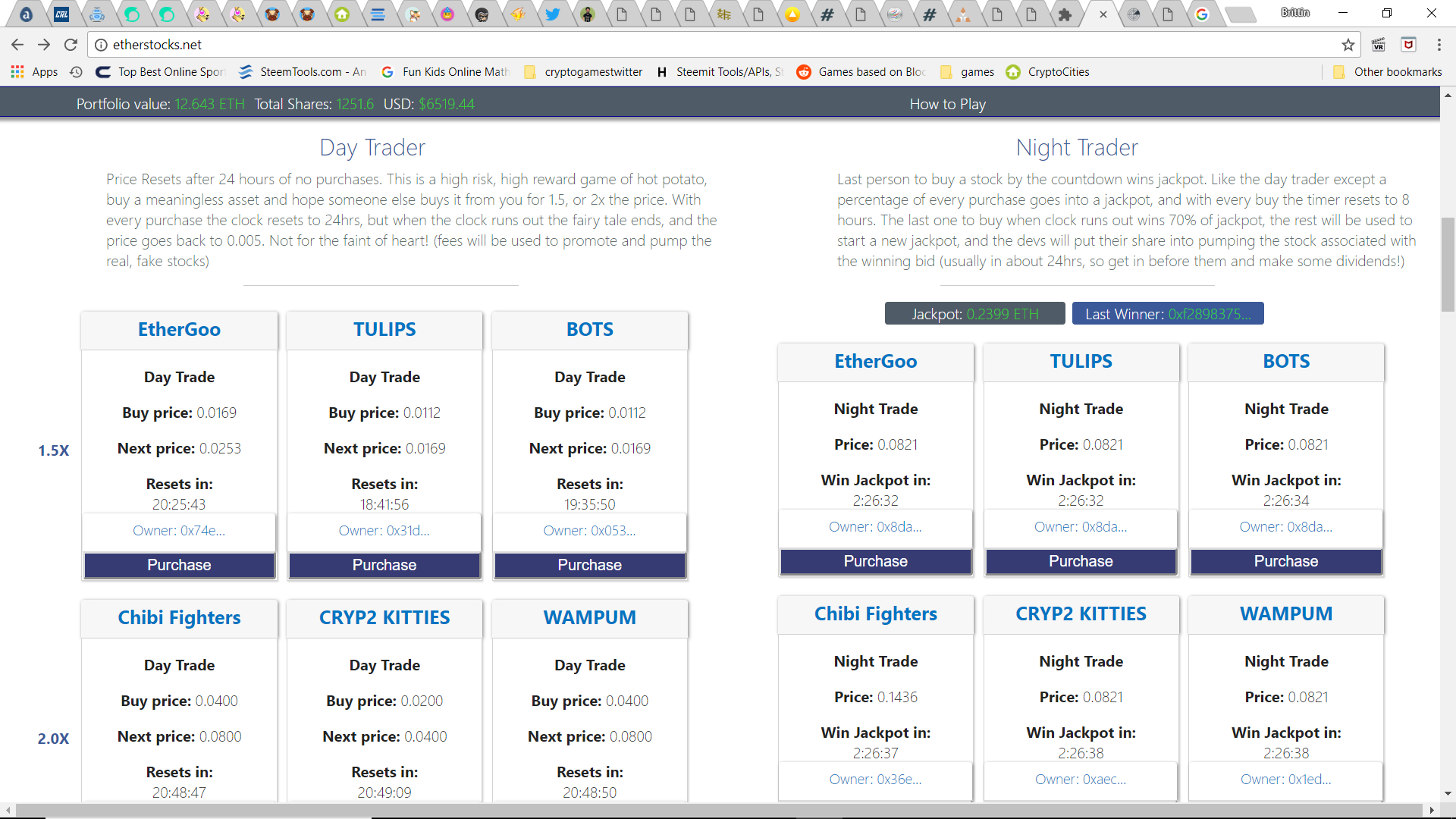 Over at Etherstocks.net we had to temporarily take down Day/Night Trader so we could improve the UI and make it less confusing. Well its back. Now there are clear instructions on how to play, and we have some new players in the game as we speak. Day Trader is great for making those quick high risk high reward gains. Night Trader is for those that like to take a little chance on winning a jackpot and making some ETH in the process. Come over to Etherstocks.net and try your luck, or you can play it safe with one of our Featured Stocks!